FANDOOBLE
$

14.99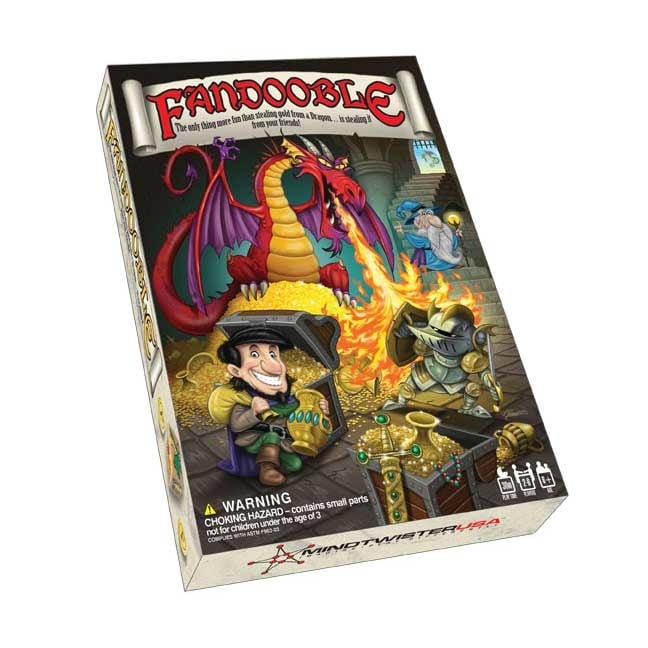 Fandooble is a wildly fun and fast party game for 2-6 players.
A hit at parties, on the road, or waiting for your meal at a restaurant. Kids and adults alike love the artwork, theme, and simplistic gameplay.
Fandooble is a race against your opponents to steal all of the gold from the fearsome dragon. Wizards and knights will help you along the way, but you never know when they'll show up. Keep an eye on that rascally scoundrel Fandooble though; he'll steal your hard stolen gold and give it to someone else before you can say "don't steal my gold, rascally scoundrel Fandooble." Watch out though, roll three dragons and you'll lose the gold you just stole; roll three red fire breathing dragons, and you are really out of luck!
Game contains a cloth pouch with Fandooble gold coins, 4 wooden dice and instructions. This is a grab and go game, so the dice will fit into the pouch with the coins to conveniently travel with you were ever you go. You never know when you may want a quick game of Fandooble to break out!
Age 6+
Availability
Share